Professional Installation of Fencing, Decks & More
At Kenney Construction, outdoor home remodeling is our specialty. From fencing to decks, there is no yard remodel too large or too small for us to complete. Whether you want the highest fence we offer or one of our beautiful decks, whatever your outdoor remodeling needs, we will complete the job to your full satisfaction.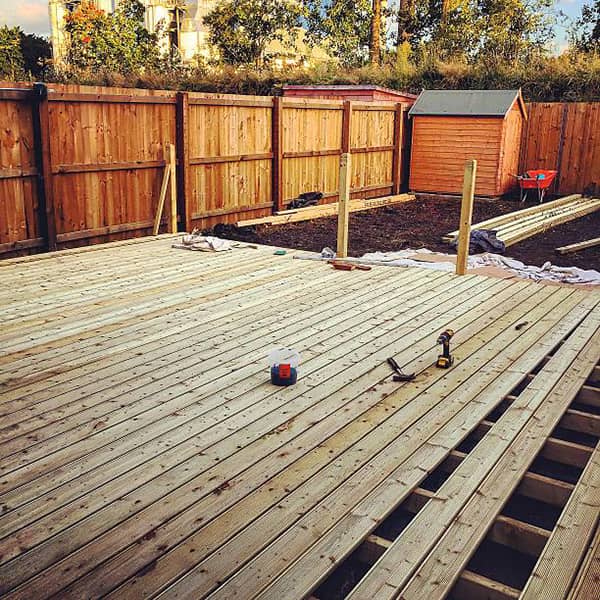 We Use Only the Best Fencing & Deck Materials
We believe that using high-quality materials is the only way to make a finished project look its best. We feature top-quality redwood fence boards and lattice panels, which are ideal for all fencing and decks. Don't want redwood? No problem. We also have extensive experience in all types of common fencing and deck materials, including vinyl fencing.
Fencing Installation & Replacement
A yard isn't complete without proper fencing to bring to life an otherwise dull area. Kenney Construction is experienced in installing fences for homes throughout Contra Costa. We've performed hundreds of fencing projects, including fence replacements, gate installations and new fence construction. Our company offers all types of fencing, including vinyl and redwood.
Deck & Patio Construction
Whether you need a new deck or patio built or you're looking to revamp an existing outdoor area, Kenney Construction is the local outdoor construction company to trust with the job. As a general contractor, we can help you with the entire construction process, from the initial plans to the final walkthrough, turning your outdoor dreams into reality.
Contact Our Team for a Free Quote
Kenney Construction has been providing the Contra Costa area with professional fencing, decks and patios since our founding in 1987. We've delivered beautiful craftsmanship and customer service to hundreds of customers, and we would love to show you the same commitment to excellence. Contact us today for a free project evaluation and quote for your outdoor remodeling project. Call us at (925) 899-8656 or submit the online form to get started!