Our Reviews
Please read these reviews left by our valued clients. Our pride in craftsmanship shows in every job we do and we're proud to share these kind words about the experience we provide. If you need a local remodeling company to renovate your home, contact us today!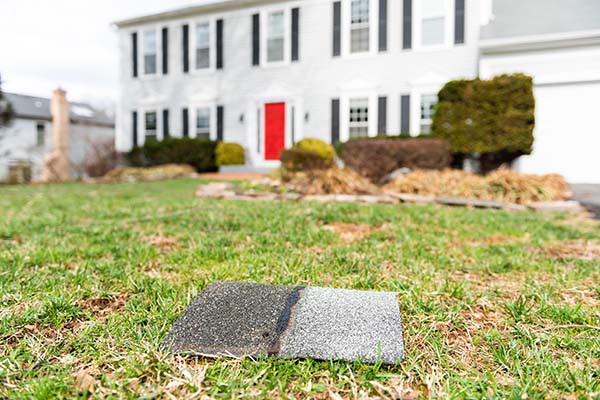 Average Review Rating
Average Rating: 5
Total Reviews: 13
List Of Reviews
By:
Angel & Susan
on
Kenney Construction
Dear Dave Kenney,
Thank you for installing our baseboard trim and for the hourly quote.
Thank you for your service.
By:
Alice S.
on
Kenney Construction
Dave Kenney is very efficient, He kept to the same daily schedule and had a clear plan on how the job would progress.
We hired them to renovate our kitchen, pantry and 1/2 bath. scope of work included cabinet installation, hardware, re-facing, and drawer repair, electrical, installation of kitchen tile back splash, installation of crown molding, base trim, hot water dispenser and faucets. No subs were used except for the very capable Ray Fernandez of counter top connection (Pacheco, Ca.)to complete the counter tops, with that exception Dave and his son Alon were qualified and adept at managing all requirements of the job. Our house is very unique in that it is constructed out of concrete block and sorting out the daily challenges took some expertise and creativeness. A work place set up at the beginning, and was kept neat and tidy at all times. Accumulated work debris was cleared and cleaned up at the end of each day, let me add that on the first day he predicted that the job would take a month to complete and he was right, we are pleased that all went so well.
It was a real plus that he worked only with his son and no subs were used we can whole heartedly recommend Kenney Construction.
By:
Ziaul C.
on
Kenney Construction
We requested an estimate via e-mail, they replied very quickly, scheduled an appointment at my convenient time.On arrival he provided consultation to relocate our washer and dryer after leaving we received the quote within an hour but did not except the job to be so high, we will hold off on the project as of now and check with other contractors and if his quote is competitive we will definitely hire him once we have the funds.
Mr. Kenney is very professional, courteous and punctual.
By:
Thomas K.
on
Kenney Construction
Dave @ the end of an excellent Contract:
Simply put, I cannot thank you enough for you (and your sons) diligence in completing multiple work items in the recently completed renovation of my condominium.
There were adjustments necessary during your work, but they were maid quickly and efficiently – with minimal disruption in my laid-back retirement schedule.
I shall certainly recommend your firm in future instances were skilled construction or renovation work is required – by my condominium neighbors and others further afield.
Best regards in all your future activities.
By:
Susanna Van G.
on
Kenney Construction
Location:
Pleasant Hill, Ca.
I needed to have an area leveled and a base for a storage shed prepared, Dave came by to give me an estimate with some great suggestions and ideas, after I decided to have the work completed they arrived early and proceeded to level the area build the foundation and set up the base per our agreement.
They completed the work in a timely fashion and still helped me move some bricks out of the garden also, I enjoyed working with Kenney construction and shall definitely call on them again if I have a need for additional work or construction.
By:
Olivia G.
on
Kenney Construction
Mr. Kenney,
I'd like to thank you for doing such a great job! I only wish when we decided to remodel our kitchen I knew you existed. I know now and for future improvements I will call upon your services.
Thank you again and merry Christmas To you and your family.
By:
Laura L.
on
Kenney Construction
David C. Kenney / Kenney Construction
Dear Dave:
Wanted to thank you for doing such a wonderful job installing my cabinets. The natural oak color looks very rich-especially with the Terra-colored corian counter tops .I'm glad we ended up using the natural oak stain instead of the golden oak.I guess some things happen for a reason!
I think what stands out most about your work, Dave, is your conscientious work ethic and the fact you are so exceptional about returning phone calls. You set an almost unattainable standard for most contractors, I truly appreciate your timely responses to and patience with all my questions.
You were also very dependable, showing up on time and leaving only after you had put in a full day. In addition, your tidiness didn't go unnoticed. You left our garage very neateach day so we could still park both cars in it.
I'm looking forward to having you install our new windows and bathroom counter-top and will be giving you a call in the near future. Thanks again, Dave, for being a true professional.
By:
June W.
on
Kenney Construction
Location:
Walnut Creek, Ca.
We contracted with Kenney Construction to complete our hall bathroom remodel/up-grade and by agreement we rounded up most of the fixtures and hardware ourselves, which gave us the opportunity to pick out exactly what we wanted. When the first day came to start the project (and every day thereafter), Dave and his son showed up right on the dot. His son proved to be quite adept at nearly every aspect of the job. As a team, they got things going very quickly.
We were amazed at how thoroughly they cleaned the place up at the end of each work day. For the entire duration of the project, that bathroom was the tidiest room in the house. When the tile work began, Dave proved to know his craft well, and his son was already doing a very professional job of it himself. We couldn't help but take note of the attention to detail they both demonstrated. the tiles weren't just slapped up randomly. Since each piece of porcelain tile was different, they carefully balanced the color and grain to give the most appealing appearance. They did the same for every piece of trim, both on the shower and at the floor.
To our delight they finished the job ahead of schedule. When we requested a couple of minor follow up tweaks and adjustments in the days that followed, they showed up the same day and took care of them at no extra charge.
Yes it's possible we could have done better, but we really can't imagine how. When our next project comes along we'll save time by not having to shop around. we'll just call Kenney Construction.
By:
Jerry and Marcia D.
on
Kenney Construction
Location:
Pleasant Hill, Ca.
This is a letter of high recommendation for David Kenney of Kenney Construction. At first I thought I would make my comments short and sweet, but 1 now find it difficult to do so. If 1 were limited to three adjectives describing David and my experience with him they would be: trustworthy, meticulous, and punctual. But I cannot stop there.
First of all, my husband and i did our homework. we obtained bids from six or more contractors. Several just gave us a total figure without a line by line expense breakdown/description for our kitchen and bathroom remodel. These were Diamond Certified companies who expected us to sign a contract tor over $60,000 upon their initial visit! One contractor gave us an uncomfortably low bid and upon deeper investigation we found his experience consisted of having installed a ceiling fan!
Then we found David Kenney, general contractor. We felt comfortable with him from the start. He visited our home several times, looked at our cabinet design plan, asked many questions about the necessary electrical and plumbing changes, Type of hooking, etc. We sensed that lie is a knowledgeable tradesman, not a salesman. After a few days he emailed us a line by line contract describing exactly what he charges and for what. Example: there is a line for cabinet installation with a stated amount per cabinet. David v.'as gracious about mentioning where we could save some money. He said "You can get your own permits, if I do it you're just paying me for my time". We pulled our own permits and did our own demolition, which saved us some money.
David and his son, Alan, do all of the work. We loved this about our experience. We would not be comfortable with a parade of various subcontractors and their guys coming in and out of our home. Let me just say that both Alan and David are pleasant, courteous, and hardworking. They arrive when they say they will and don't quit until they've finished their task for the day. My husband and I feel completely comfortable being away from home while they are working. And they were very careful about not letting our pets out from their confinement in the other part of the house!
David was great about suggesting places to go locally to look for tile and granite. He told us which fabricators he has worked with that do a good job. He measured and re-measured before advising us how much tile to buy of each kind.
One of the things I appreciated most was being included in the decisions involved in tackling the "problems" that inevitably pop up during a remodel. Like our laundry room pocket door being out of whack. Did we want to pay for taking it all apart and rehanging it properly, or would it be ok to shave off a piece on one side that would never be noticed?
David and Alan's attention to detail is wonderful; they are experienced craftsmen, I explained that I wanted our wood-look floor tile to have a random look. I didn't want to look at it and see an obvious pattern of placement. David was so good about sorting the planks into like piles and then handing them to Alan to set in the "random" way I described. He did the same thing with our backsplash. I was adamant about not being able to see a definite placement pattern of the accent tiles. The guys delivered my vision to a tee!
David estimated our remodel would take five or six weeks. He and Alan finished in four! They came every day and did not juggle us around while doing other jobs.
I really couldn't ask for anything more positive from this remodel experience, David and Alan came through on every level. I highly recommend them for work on your home. They know their trade and take pride in the outcome of their projects.
By:
Jennifer K.
on
Kenney Construction
We hired them to install a motion sensor light on the exterior garage wall.Kenney construction was wonderful. The day of the appointment, Dave and his assistant arrived on time, assessed the location where I wanted the light installed and took inventory of the parts needed. They ran to the local hardware store and once returned , got straight to work. When finished , they explained the features on the fixture and how to make adjustments if needed.The installation looks great and the light works perfectly. This was a small job for them and I was really impressed with their professionalism and respect for my home. I also asked Dave to look inside of my home for additional remodeling I wanted to do in the future. He listened carefully to what I wanted to do with our kitchen, looked into the attic to verify a load bearing wall and gave suggestions, Afterwards' he followed up with some referrals for other trades needed. When I'm ready to do more work at my home, I wouldn't hesitate to hire Dave again.